Premier workshop d'une série de stages destiné à faire évoluer votre façon de boxer, et surtout passer un bon moment en partageant des exercices.
On commence donc avec un retour aux bases, au programme : échauffement adapté aux sports de combats, bandage des mains, positions, déplacement, défense, combinaisons, renforcement physique et plus encore.
Ce stage s'adresse a toutes et à tous ceux qui veulent : commencer la pratique du Muay-Thai par les bases, ameliorer leur techniques, ou juste passer un bon moment en groupe tout en transpirant.
L'entrainement se fera pied nu, et n'oubliez pas d'apporter à boire!!
Inscriptions nécessaire ici : inscription stage Back To The Basics!!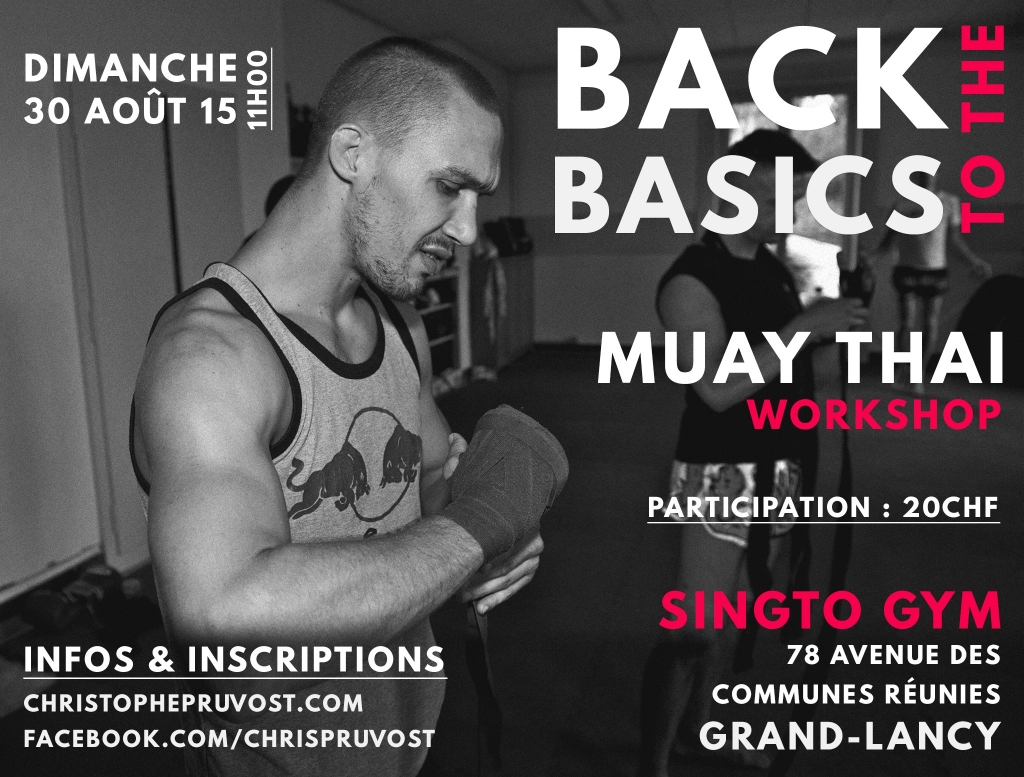 Update du 01.09.2015 , Voici quelques foto du stage :